This is part one of our rocket building series – it includes all you need to know to build a water rocket from scratch with limited supplies.
Following our very simply process should lead to a uniquely satisfying rocket experience.
First we guide you through making the rocket, then the launcher, and finally, the launch itself.
Once you've completed that, you can be sure to have a blast with some of the rocket experiments that we guide you through as well.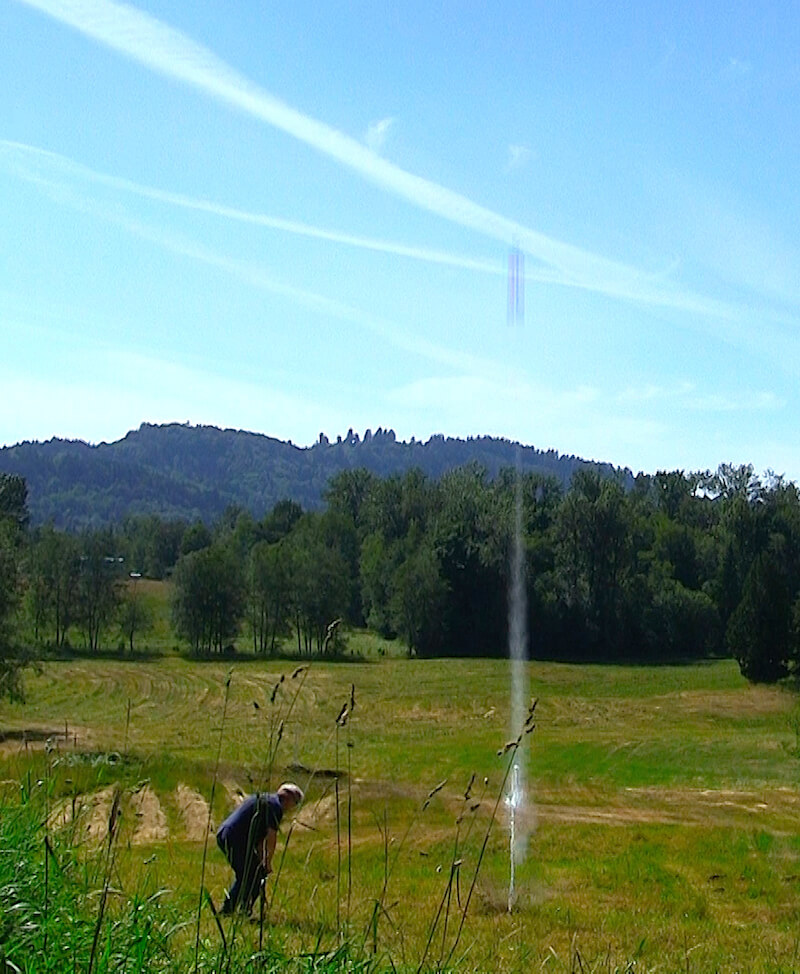 Here is a quick 6-second video showing a launch from our completed homemade water rocket. Look at how high it flies!
Why Build This Water Bottle Rocket?
While searching through the internet, you've probably found instructions to make a rocket from NASA, instructables.com, wikihow.com, aircommandrockets.com, or many other places.
I've looked through these instructions extensively, and noticed a glaring flaw that stands in the way of the beginner rocket engineer (or even an advanced one):
They're excessively complicated.
To build a rocket launcher, they require you to get a minimum of 22 parts – just for a launcher! How many pieces do you need to put together my water rocket launcher?
a cork
a tube
some masking tape
"Oh wait, that doesn't sound quite right – that's only 3 pieces!" Oh but it is right. Not only that, but our results are stellar (look for our rocket launch video above).
At AntiGravity, we try to do things in the simplest and most efficient manner. Our rockets aren't much more complex than our launcher designs either.
If you're looking to build a simple rocket that's fun to watch as it soars into the sky, and that you can build in under 2 hours (and in half an hour once you've already built one), then try building AntiGravity's homemade rocket design.
I also have some links to AntiGravity products along the way. It's great to use a cork for your homemade rocket – but if you want a professional nozzle instead of a cork, you can order it from us.
For example, if you hate building rockets yourself, then you'll love this next advertisement coming up!
Tired of making your own homemade rockets? Wish your rockets went even higher?
Buy an AntiGravity water rocket. Our rockets have the highest altitude, most impressive flights, and safest operation in the world.
We have 1, 2, and 3-stage water rockets that go as high as 200 meters! Rockets as low as $19.99.
Supplies You'll Need
This rocket design is so simple, and easy to make, that it'll be all done in no time flat, or less!
one 2L pop bottle (this is most of your rocket!)
three 4" x 6" pieces of ⅛" coroplast or corrugated cardboard (for making the fins!)
a 1-inch-thick slice of foam pool noodle (a soft bumper for the top of your rocket!)
a roll of ¾ inch wide masking tape (for covering the leading edge of the fins!)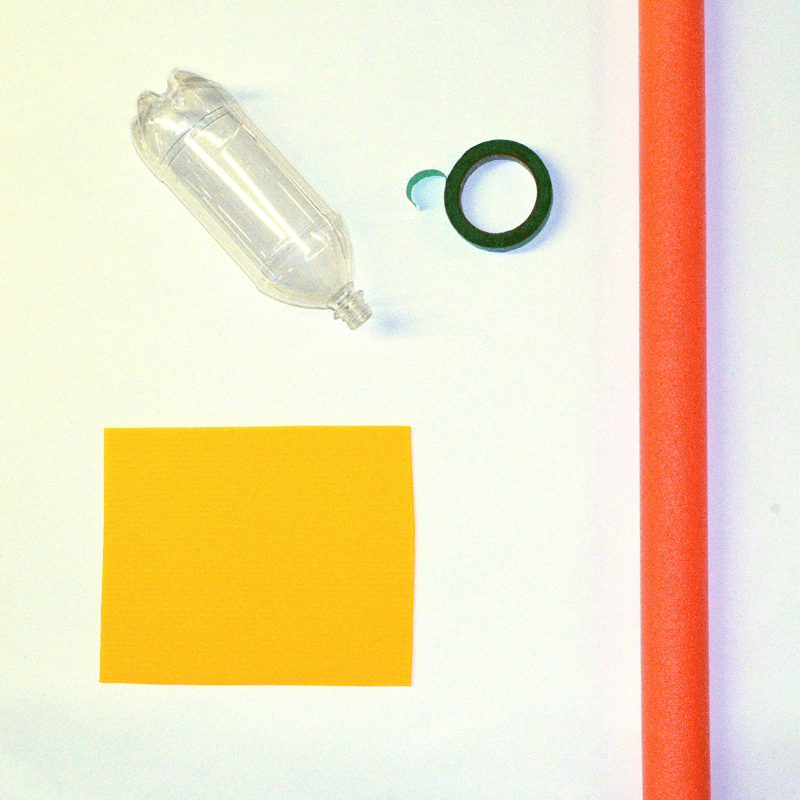 Tools You'll Need
a pen or pencil (for marking the lines on the fin material)
a ruler (for measuring the fin sizes!)
scissors (for cutting the fin pieces!)
a low temperature hot-melt glue gun (dollar store type, for gluing the fins onto the bottle neck!)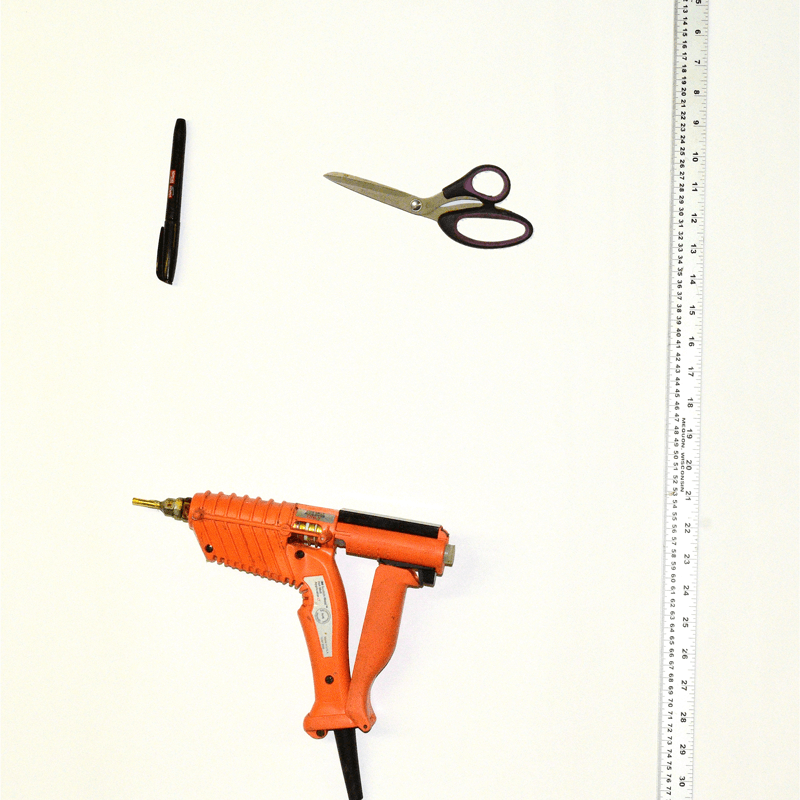 Making the Homemade Water Bottle Rocket
Use the pen to mark the outline of the three fins on the coroplast or corrugated cardboard. Each fin is 4 inches wide and 6 inches long. Make sure the corrugations run along the 6 inch length of each fin, for strength.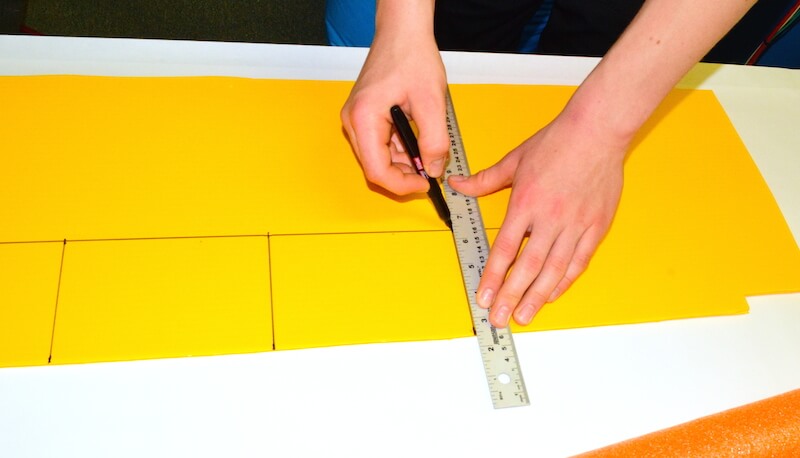 Using the scissors, cut the 3 pieces of coroplast (or cardboard) 4 inches by 6 inches.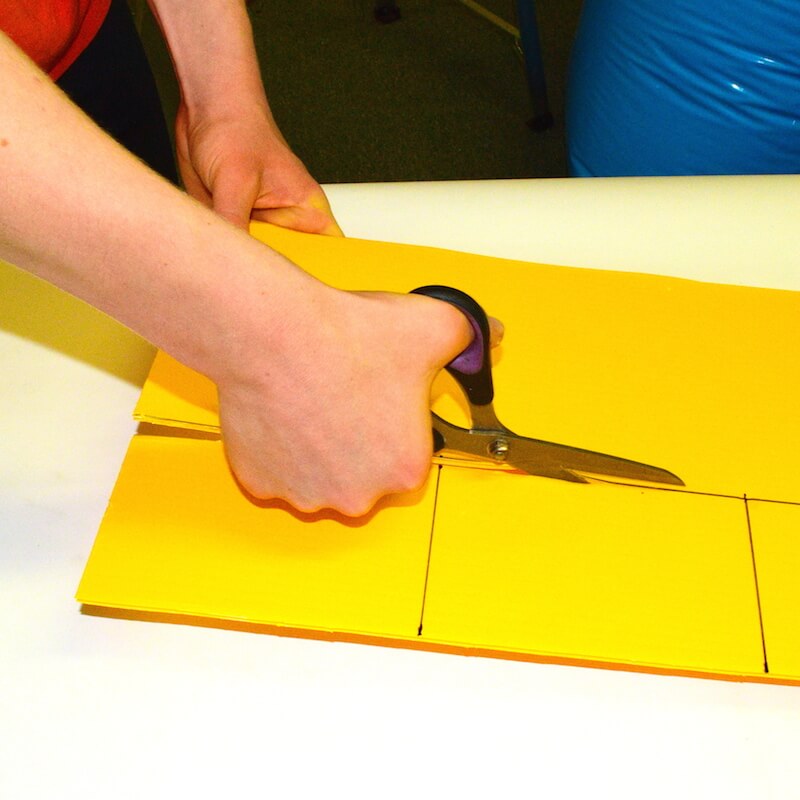 Cut a little notch so that the fin fits on the side of the bottle's mouth.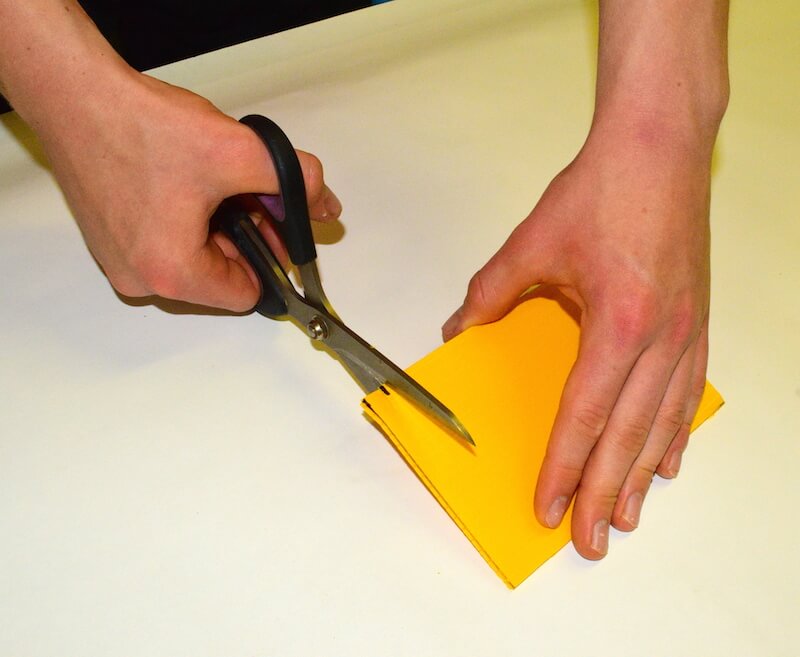 Cut a little angle off of one corner of each fin to make them a bit more streamlined.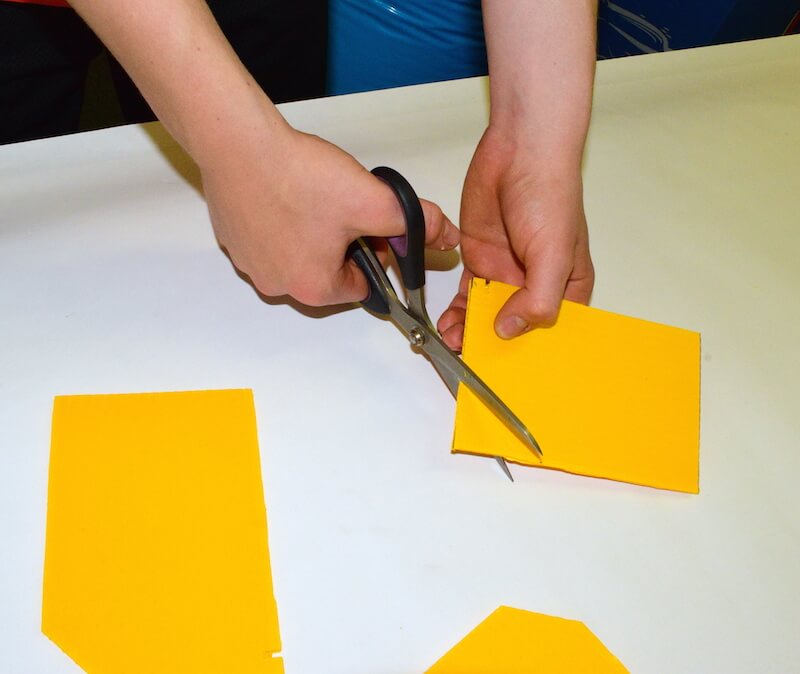 Use low temperature hot-melt glue to attach the three fins evenly spaced around the mouth of the bottle. Don't get any glue into the mouth of the bottle, or you won't be able to fit the cork in there later! Don't worry if your fins are not perfectly even. Close is good enough!
Blow air onto the glue once the fin is in place to make the glue set more quickly. It's hard work to stand there doing nothing while you wait for the glue to decide whether to set or not!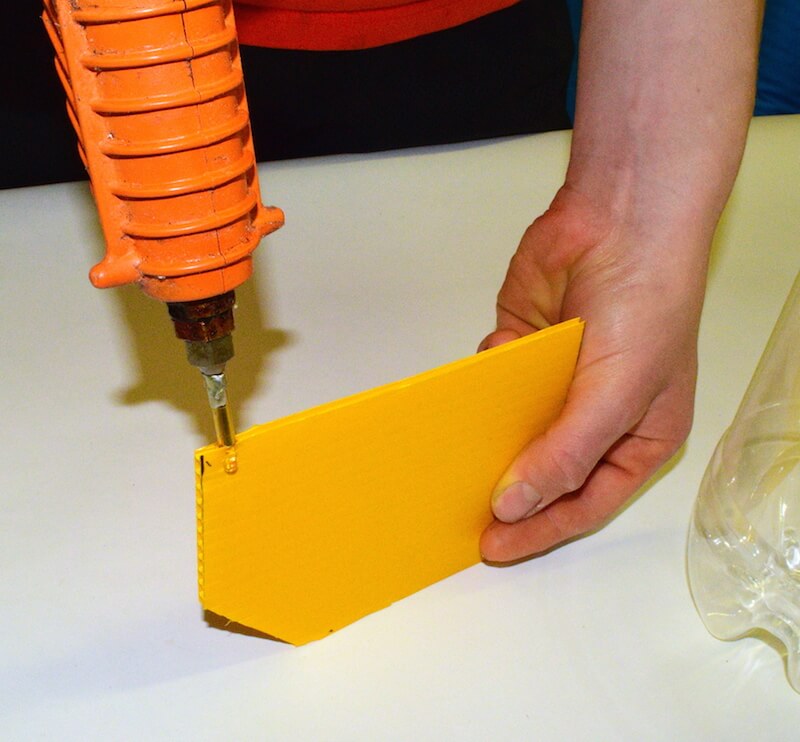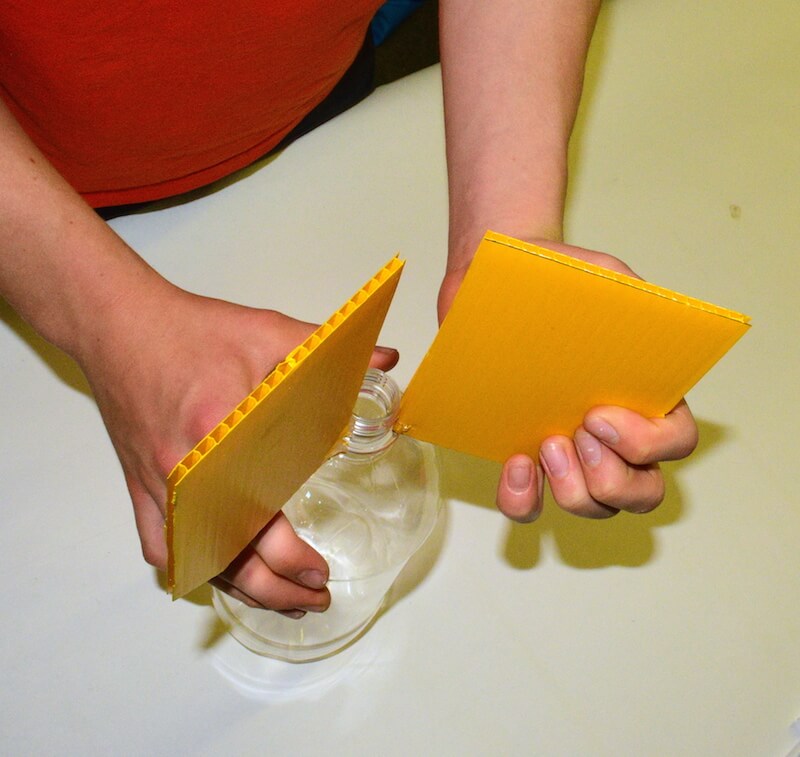 Add a bit of extra glue along the sides of each fin where it attaches to the bottle. It's good to make these connections as strong as possible!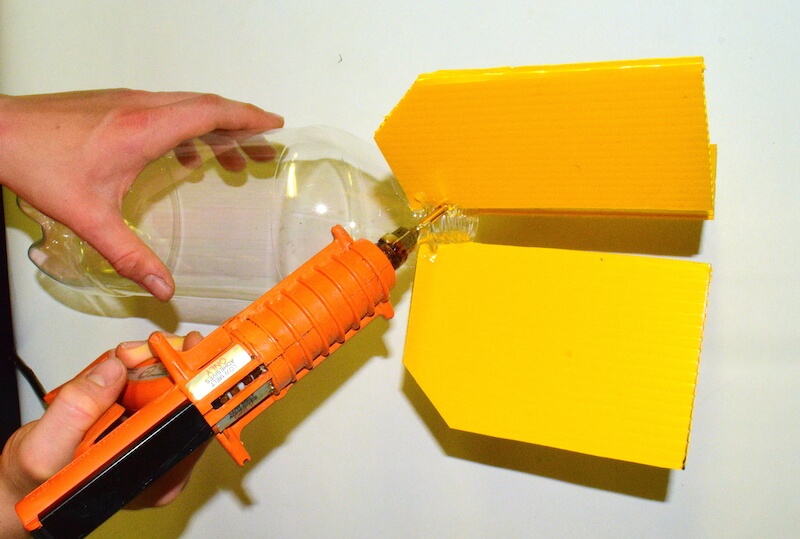 Use the X-acto knife to cut off a 1 inch slice of pool noodle for the top of your rocket.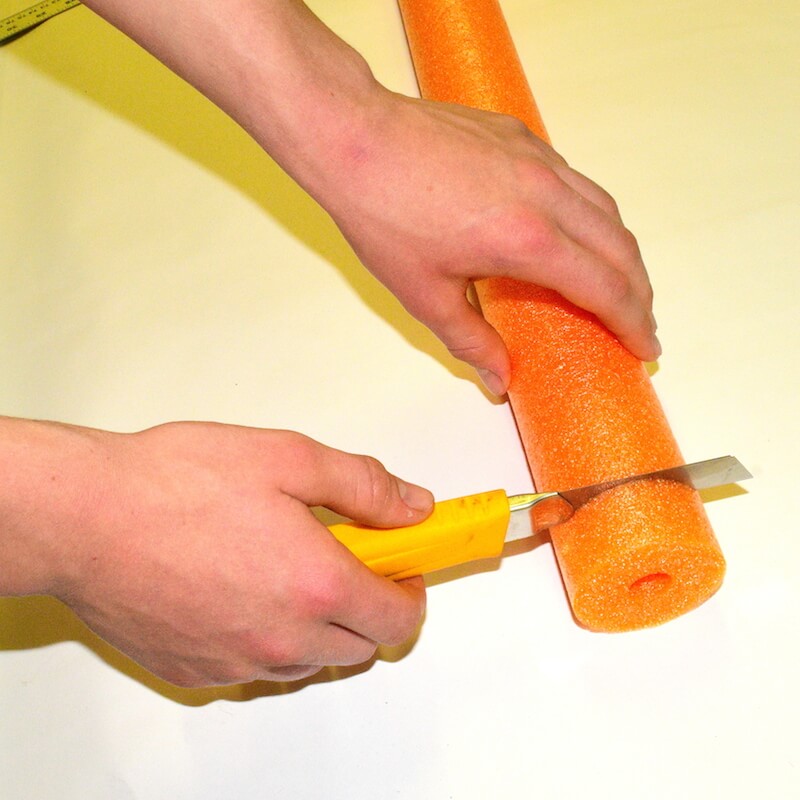 Use low-temperature hot melt glue to attach the slice of pool noodle onto the top of your rocket bottle. You may have to hold this in place for quite a while until the glue sets.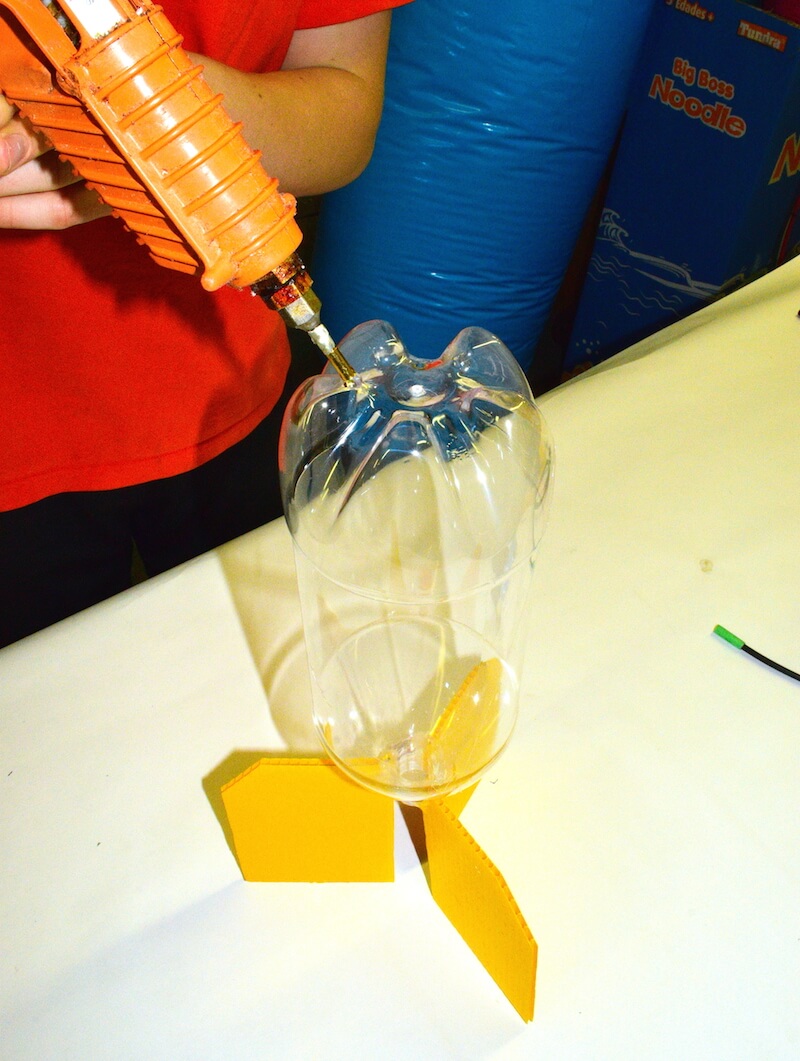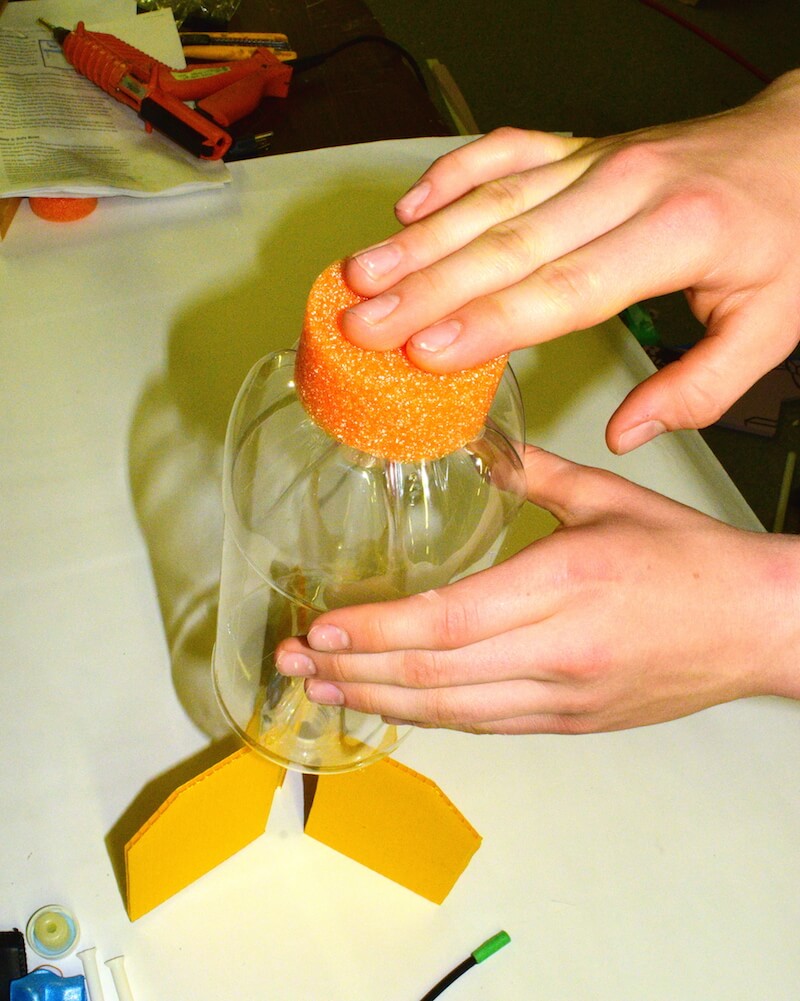 Put some masking tape over the leading edge of all three fins to make the edge softer, for safety purposes.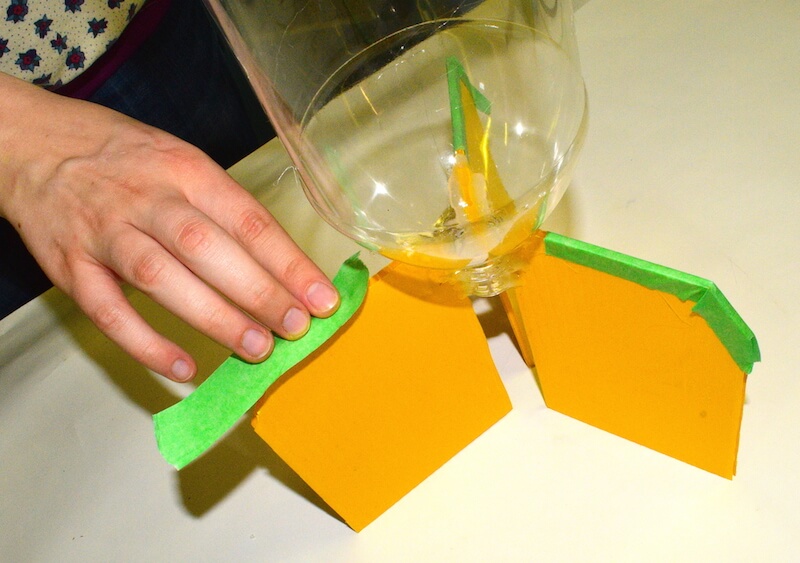 Now your water bottle rocket is all done! Too easy! Now let's build the water rocket launcher!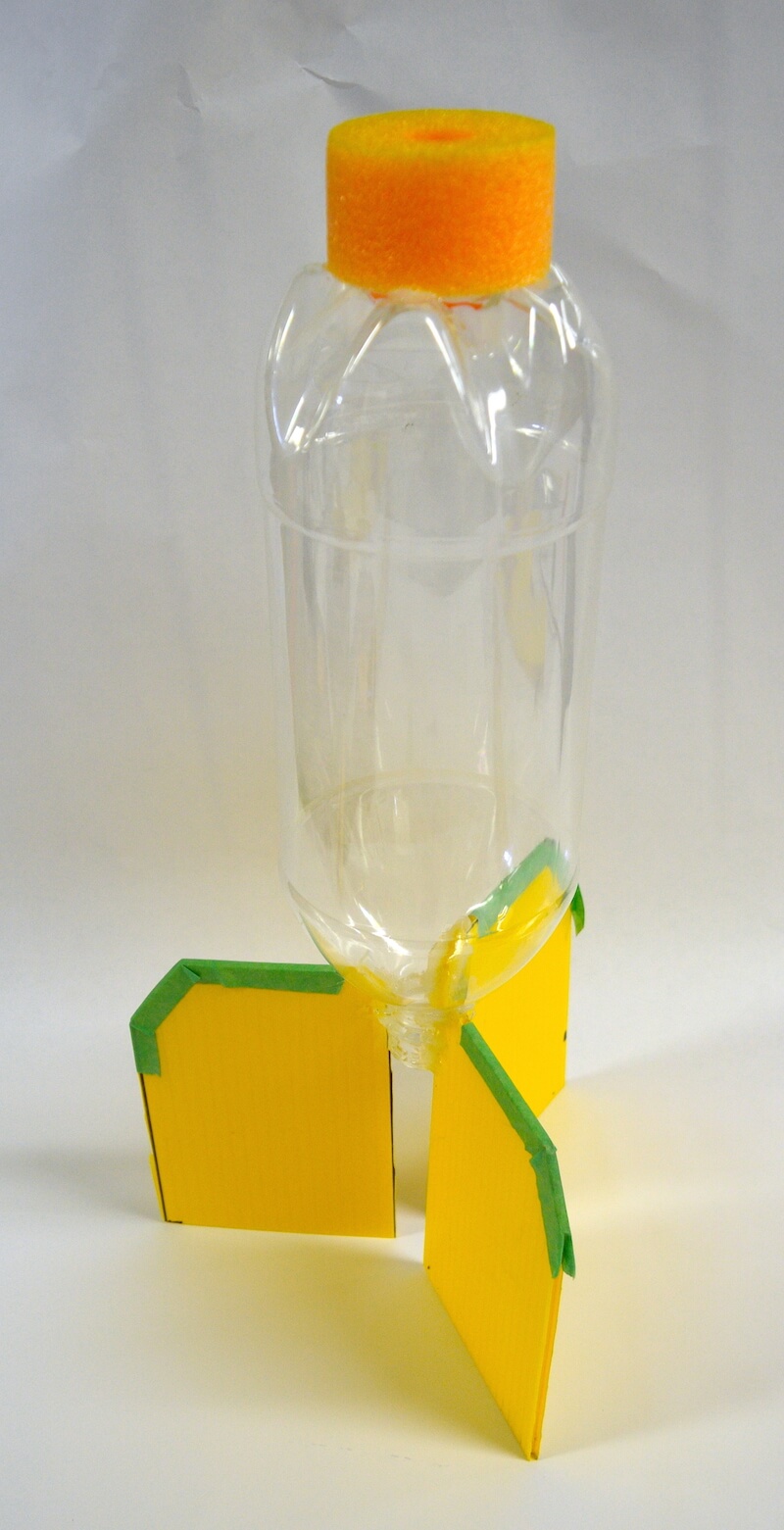 Let's move on to Lesson #2: Building the launcher!