Come see and share what we've discovered about the wonderful scientific adventure called Water Rockets.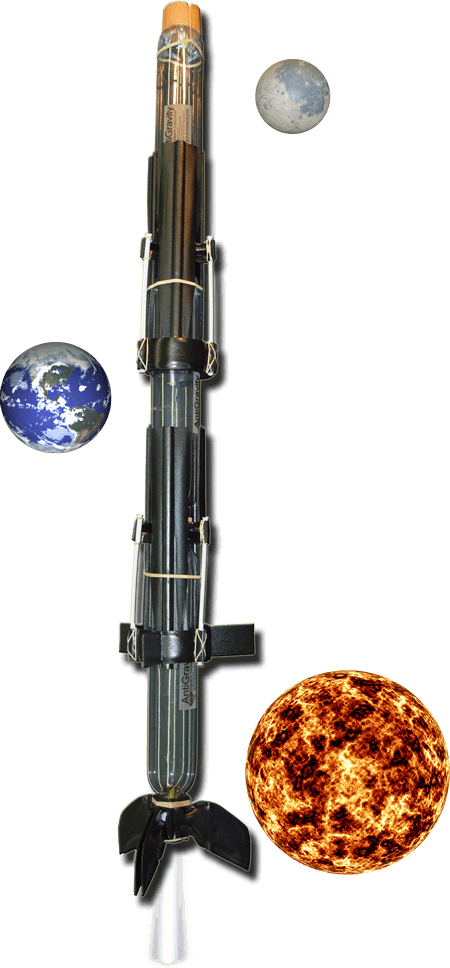 On this site we've added some exciting new features and products:
1.  The Extreme 3-Stage rocket, almost 5 feet tall, with a very impressive flight.  It's a great challenge and adventure for experienced water rocketeers.
2.  Automatic quantity discounts.  We used to sell a ten pack, a twenty-five and a fifty pack of SkyLab-only rockets.  Instead, now you just select the number of rockets you want (with or without pump, bottles or launchers) and a generous quantity discount is automatically subtracted.  This can be very useful whether you're just buying ten rockets for a birthday party, or 25000 rockets for a nationwide technology program.
3.  A new simplified online store to make buying a rocket a pleasant and productive experience.  No more accounts or passwords to remember.
4.  Multiple shipping options, regardless of where you live around the world.  Now you can get your rockets very quickly if you're in a big hurry, or you can minimize the shipping cost instead if you're not.
We hope you can learn from our simple, effective approach to water rockets. Make sure to let us know what you think on our feedback page!
---
Three part video of our old pop bottle rocket world record
Plenty of crashes, smashes, explosions and failures, followed by success! 1242 feet altitude!  Make sure to see all three parts of this video!